If you are lucky, you will go through life and find a few special people you really connect with. This won't always be on a romantic level, but that best friend who just gets you. The two you will have so many memories together, you'll think back on them for years to come.
What better way to show her (or him) how much you love them then with these best friend shirts? While there are hilarious novelty t-shirts out there, every time you wear your tee, you'll think about how great your BFF is.
BFF Love
After 25 years, the TV show Friends is still as popular it was back in the 1990s and amazingly, a reunion special is in the works. Why? Because even when you're an adult, those deep friendships really matter.
We all want to shower our BFF with some love and what better way to do that then by sporting your matching best friend shirts that are simple and chic enough, you'll actually wear them.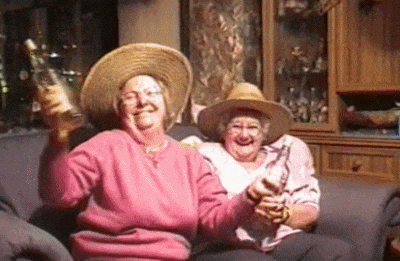 These shirts each have half of the traditional BEST FRIEND heart on the back of the shirt. It's just like the necklaces you loved when you were a kid, but easier to wear and even cuter to pose for selfies in. And get this: they're just $6 each.
Near, Far, Wherever You Are
If your best friend lives right near by, you can wear your matching tees for movie night and feel cute as heck. If they're far away, we can't think of a more aww-worthy "thinking of you" present.
A few things to know to get the best bestie gift ever:
These best friend shirts come with a heads up, as they are made to Asian sizes, which tend to run smaller than U.S. sizes. They come in small to 4XL, and they say go up one to two sizes in order to fit like like U.S. sizes.
When you pick these tees, you can pick them in black or white or both. Both styles of the shirt come in both colors and when ordering, you are ordering just one half of the pair.
Make sure you are ordering both a "BE" and "ST" shirt to put them together. Unless you and your best fried are both BE FRI types, which would be pretty hilarious when you and your BFF head out for a night on the town!
Prices are accurate and items in stock as of time of publication.