How's your day to day life going? Are you feeling the stress of trying to work and home school? We are all feeling our stress levels rise, and one way a lot of us dealing with it is eating all our quarantine snacks and wearing our comfiest clothes. Working at the office will return at some point, but while you wait, summer is coming, and sweatpants are going to feel awfully warm. These elastic waist linen pants are the soft, perfect, wear-them-every-day garment that is just as good for chilling on the couch as they are for going back to the office.
No Need To Feel Frumpy
I mean, when you're dealing with a global pandemic, the last thing any of us want to think or worry about is the number on the scale. Enjoy those cookies and chips; your wardrobe can adapt if it needs to.For now, we just try and lower our stress levels any way we know how to. At the same time, after a few weeks of wearing pjs 24/7, you might find yourself wishing to dress a little bit more like a grownup.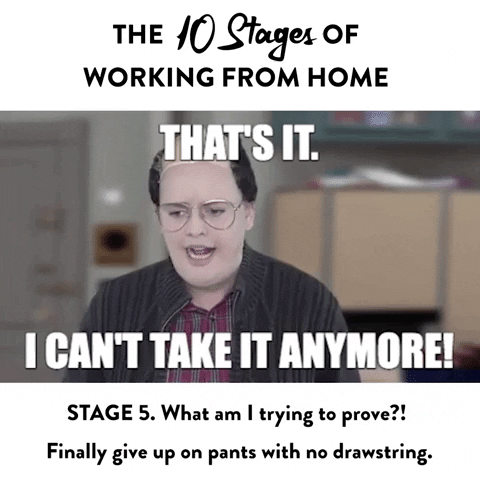 There are always ways to feel comfortable and look cute at the same time. That is why these elastic waist linen pants are perfect for the spring and summer, at home or at the office! They're loose and comfy enough that you won't want to take them off, but the linen fabric and elegant, drapey shape make them surprisingly chic.
These Pants Though
When it comes to these comfy pants, you won't be disappointed. They are available in small, medium, and large (but remember, they are an elastic waist). They also come in a wide variety of colors: light green, dark grey, lake blue, navy blue, original linen color, white and wine red.
The quality of these linen pants is amazing. They feel both loose and casual and the linen material gives them that breathable feel we are looking for during the summer months. You can't beat the elastic waist, as it won't pinch later if you eat that extra cookie today. The pants are both comfortable and fashionable, which is what we all want in life, right?
You'll love these pants now, and when stay-at-home orders are going to come to an end, they'll go with you. Work is going to be happening again and we'll all need new office clothes. Get yours now and make sure to order all the colors of these elastic waist linen pants!
Prices are accurate and items in stock as of time of publication.