When you think of Fourth of July weekend, you probably think of food, fireworks, and fun. While all those things are great, you may want to impress the host of your epic Independence Day barbecue or pool party with something that can be enjoyed all year round. From oven mitts to alcohol, these gifts will keep the summer vibes pumping even when cool weather crashes the party.
Chips and Dip Bowl
Chips and dip are typical fodder for any party — not just Independence Day. This bowl keeps chips and dip in one place for easy access and also makes for a great centerpiece. With a durable acrylic design, the bowl is dishwasher-safe and shatterproof to withstand any party foul. Are French fries more your host's thing? Check out this fry-friendly snack cone.
Summery Oven Mitts
These bright oven mitts will protect your host's hands as she handles hot dishes. And months later, when she's using them to pull trays of Christmas cookies from the oven, she'll remember the summer memories you shared.
Paper Fruit Straws
Do you often lose track of your drink at parties? Don't feel bad: It happens to everyone. And while it may be annoying for the person with the lost drink, it's even more annoying for the host who has to throw out all those half-full drinks at the end of the party. These paper fruit straws help party guests keep track of their drinks while also adding dabs of color to your host's party décor. They'll also bring a smile to your host's face when she feels like having a mai-tai in the dead of winter.
Fruit Hand Towels
Why stop at fruit straws? These fruit hand towels add a pop of color to any kitchen and are handy as your host prepares and serves food. They dry quickly and they're absorbent, too, making your host want to use them even after the party's over.
Party Games
Don't let your host have to break up political arguments: Bring party games to the Fourth of July celebration. From Cards Against Humanity and Adult Charades (for raunchier groups) to Super Mario Party and Twister, these party games are sure to keep everyone entertained.
Secret Bottle of Wine
Shh! Surprise your host with a bottle of wine she doesn't have to share with guests. You might even disguise it in a classy wine tote bag like this one from Tophatter, complete with a handle and shoulder strap and made with insulated fabric.
Something Homemade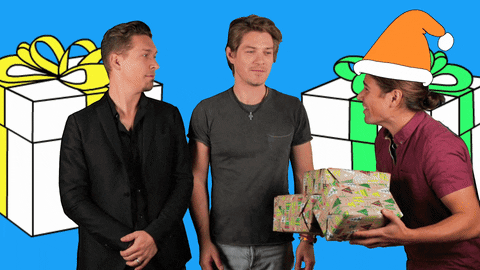 Even if you decide to simply bring a homemade gift, like a tasty dessert — to the party — you're sure to win points with your host. Just be sure not to show up empty-handed, or your name might not make the cut for the next epic summer bash.
Prices are accurate and items in stock as of time of publication.
Erica Garza is an author and essayist from Los Angeles. Her writing has appeared in TIME, Health, Glamour, Good Housekeeping, Women's Health, and VICE.