We all have that friend who lives and breathes coffee—spoiler alert: that's me. I'm that friend. When gift-giving time rolls around, you could take the easy way out and buy them (yet another) coffee mug—though there are some really unique ones out there—or you could get creative and pick up one of these gifts that coffee lovers like me will use on the daily.
Coffee Subscription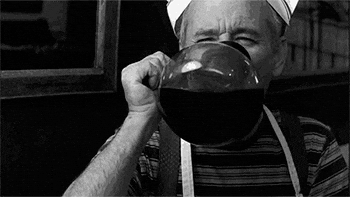 Coffee subscription boxes bring a new coffee into your friend's life every month. As it ensures a steady supply of a favorite standby. Finding just the right coffee subscription can take a little research, but most subscription services make that easy for you with a questionnaire. They're among the most popular gifts for coffee lovers—I mean, who could go wrong getting coffee for a coffee lover? This list of the best coffee subscriptions for 2019 gives some great advice to help you choose among the many options available.
Coffee Measuring Spoon and Clip
Every serious coffee addict knows two things about making a great cup of coffee: start with fresh coffee, and use the right amount. This nifty coffee measuring spoon helps out with both: it's a 1-teaspoon measure so you'll always get the water:coffee ratio right, and it doubles as a clip to close up those airtight coffee bags properly and keep your coffee fresh. And at just $12 on Tophatter.com, it's a great bargain.
Manual Coffee Maker for Capsule Coffee
Folks who love their Keurig or other capsule coffee makers usually have to leave them behind if they're hitting the hiking trail, or, heaven forbid, find themselves with no electricity to power their coffee machine. This unique little gadget makes coffee from your favorite capsules, including k-cups and Nespresso capsules, using just your muscle power. It's lightweight and made of ABS plastic, so it's packable for camping and biking trips.
Coffee Grinder
How do you make good coffee even better? Grind the beans just before. Electric coffee grinders are on the pricey side. However, you can get a great deal on a manual coffee grinder that will grind those beans to the perfect degree of fineness. Manual coffee grinders are ideal for travelers who want freshly ground coffee in their motel room—and because they're much, much quieter than electric grinders, new parents can enjoy fresh coffee without waking up that little one who just (finally) went to sleep.
Thermal Carafe
Sometimes you just want to put on a full pot of coffee and drink it until it's gone. This 68-oz. thermal carafe eliminates the danger of scorched or cold coffee. It holds a full pot of java and keeps it hot for up to 12 hours. On those hot summer days, they can brew the coffee over ice, and the carafe will keep the coffee chilled and your friend caffeinated for up to 24 hours. How's that for an ideal summer companion?
Siphon Coffee Maker
Sometimes you just want to get fancy and show off your coffee skills. There are dozens of ways to make coffee, from boiling it over an open fire to using a fancy espresso machine. Of them all, though, the vacuum brewer may be the most visually impressive. If you're looking to absolutely delight a coffee addict who loves showing off their coffee knowledge, this Japanese siphon coffee brewer is sure to do the trick.
Gold Coffee Filter
File this one under "useless gifts that actually improve your life." A reusable coffee filter may sound impossibly ostentatious, but it's one of the most practical gifts you can buy a coffee loving friend—and it's nowhere near as expensive as you'd think. The truth is that metal mesh coffee filters make better coffee than paper ones. Even better, they don't kill trees or fill up landfills. Best of all—at least from a coffee addict's point of view—they'll never be out of coffee filters again.
So next time you want to surprise the coffee addict in your life with a special gift, step away from the coffee mug display. Instead, choose a gift that helps them expand their horizons and enjoy their coffee in more places and ways than ever before. They'll definitely remember you for it.
Prices are accurate and items in stock as of time of publication.
Deb Powers is a freelance writer living and working in Massachusetts. She writes frequently about health, wellness, and lifestyle topics.