Between baby showers and their own pre-planning, new parents usually have everything they need for the new arrival. After the first week or so, what they really need is a little something special for themselves. Check out these thoughtful gifts for new parents that are designed to make their lives easier.
Help with Meals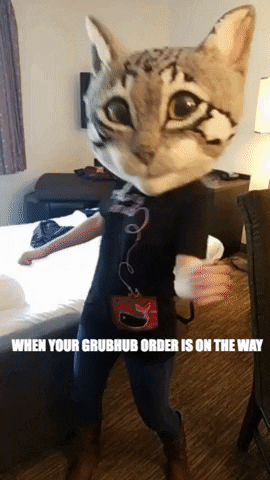 Between feeding the baby and changing the baby and walking the floor until all hours with the baby, new parents often skimp on making sure they're being well-fed themselves. One popular—and much-appreciated—option for helping new parents with meals is to start a Meal Train and invite friends to sign up for a turn delivering a homemade meal. If that kind of organization is outside your comfort zone—or if the kitchen is outside your comfort zone—send off an e-gift card for meal delivery from Grubhub or DoorDash. They can redeem the gift card for one or more meals from their favorite restaurants without having to get dressed to go out.
Gifts for Pampering Themselves
Spa days and manicures are likely to be a distant memory in the first few months after the baby comes home, which is just when the new parents may need pampering the most. If your area has a business that does in-home or in-office massage, consider a gift certificate for some loving care. If not, you can put together a spa basket of products designed to help them relax for a bit. They'll appreciate homemade gifts, especially if you take the time to pretty them up with special touches.
Up Their Smoothie Game
Fresh fruit and veggies are key to helping new parents keep up their energy, but it can be difficult to find time to shop for and prep them. Make it super-easy with a custom smoothie box. Start with a personal blender that's easy to clean. Add a supply of "smoothie packs" that you either buy or make: sealed storage bags full of frozen fruits and veggies ready to just dump into the blender and whirl. Not sure what to put in a smoothie pack? Check out these recipes, complete with instructions and tips.
Freshen the Air
Here's something most people don't tell you about babies—despite diaper services and all your best intentions, houses with babies sometimes smell like, well, houses with babies. Air fresheners aren't the answer—no one wants delicate baby lungs breathing in all those chemicals. One solution? A cool mist humidifier can do more than add moisture to the air. If used with essential oils, it can also help deal with those funky smells, not to mention help with colic and sleep, which is bound to help the parents with their own moods. Do be cautious, though. The American Association of Naturopathic Physicians recommends avoiding essential oils entirely until the baby is at least three-months-old and choosing essential oils that are known to be safe for babies.
An Extra (Packed) Diaper Bag
You may not think a diaper bag is a treat, but the right diaper bag can make life so much easier for any parent. What's even better is a high-quality diaper bag that's already packed with the most important essentials for traveling with baby. One trending diaper bag option is styled like a standard backpack, but it has built-in extras, such as loops to hold baby bottles and a pocket for baby wipes on the outside. It's gender-neutral, easy to carry, and roomy enough for all the essentials. Pack it with half a dozen diapers, a travel pack of baby wipes, some extra bibs and a receiving blanket or two—ready to go.
Keep Them Entertained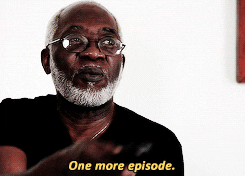 New babies seriously restrict their parents' entertainment options. The days of spontaneously heading out to catch a movie are on hold, at least for a while, and the added expense of diaper services, formula (if they use it) and laundry can put a serious dent in available cash. How can a friend help? Gift cards to the rescue! Hulu, Netflix and Amazon all offer gift card options so that you can pay for a few months or more of entertainment for your temporarily housebound friends.
Your Time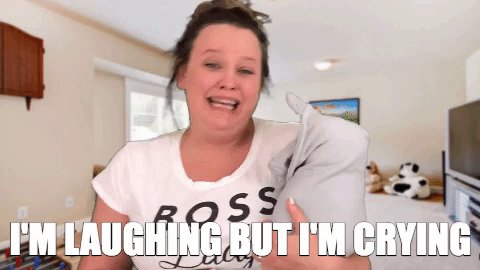 One of the best gifts you can give new parents is your time. Babies are life-changing. It's easy to start feeling isolated from your friends, especially after the rush of new baby visits is over. One of the best treats you can give your new parent friends is your presence and your help. Check in for good times to come by, and make it clear that you're there to be an extra pair of hands. Offer to wash the dishes or fold the laundry. Take the baby for a walk so the parents can relax for a bit on their own.
Your friends will appreciate any gift you give, of course. But the gifts they'll remember are the ones that give them a chance to relax and feel pampered for a little while.
Prices are accurate and items in stock as of time of publication.
Deb Powers is a freelance writer living and working in Massachusetts. She writes frequently about health, wellness and lifestyle topics.