Are you aware of how many germs are on cutting boards? They collect and then collect even more germs over time, as some people keep the same one in their house for years. And did you know that plastic cutting boards can be even less sanitary than wood?
It may be a good cutting board, but regardless of how well you clean it, eventually you'll need a replacement. How about freshening up the kitchen with these bamboo cutting boards?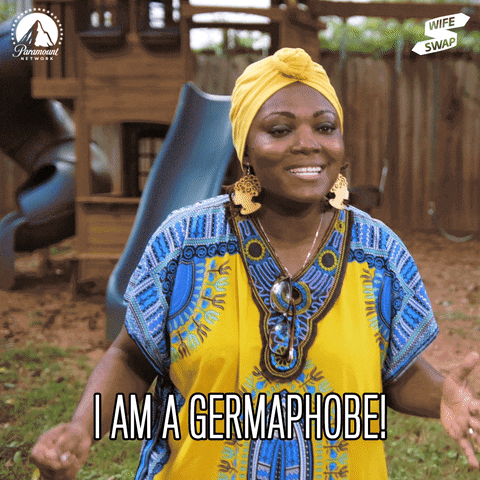 No More Germs
If you are dealing with a germaphobe in your life, most likely they don't have old cutting boards that need to be replaced. They probably use it one time and throw them out and move on to a new set each week. It's crazy thinking, but it could be a good idea.
If they are that big of a germaphobe and even these bamboo cutting boards wouldn't work, then you might need to look into disposable cutting boards from Amazon. It can get pricy, but germaphobes might be used to paying out more money in life to keep everything clean!
A Better Option
While the disposable is good, these bamboo cutting boards from Vina® are high quality and available on Tophatter! This great deal gives you a 3-pack of cutting boards, which come in small, medium and large. From the photo below, you can see how the size of each cutting board lines up.
These cutting boards offer the best balance of cutting feel, durability and ease of cleaning. It adds a chic and tasteful look for your kitchen and the premium bamboo resists retaining water, which means it will not warp or crack as easily as normal bamboo. The board is dense enough to resist knife scarring, which means it prevents bacteria from finding a place to form.
You Won't Be Disappointed
For only $17 on Tophatter, these bamboo cutting boards are well worth the purchase and you should buy some for your friend or loved one, but then some for you too! The reviews are looking good also:
"I absolutely love these cutting boards. Great quality and I can't wait to use them. ❤️❤️"
"They are a little thin but are nice. Should work well."
"Nice and light. Fast shipping."
Autumn is almost here and that means the holidays will be here before you know it. That means all that holiday feasting is happening, so add these cutting boards to someone's kitchen in anticipation!
Prices are accurate and items in stock as of time of publication.