You have to admit, someone you know probably has a pretty messy bathroom. No spare toilet paper, lotion bottles and toothpaste tubes all over the place, an unsteady pile of magazines on the tank, you know what it looks like. This little table can spice up anyone's bathroom, including your own! With so much storage space, this bathroom organizer can hold many different things and help make your bathroom look, and function, better.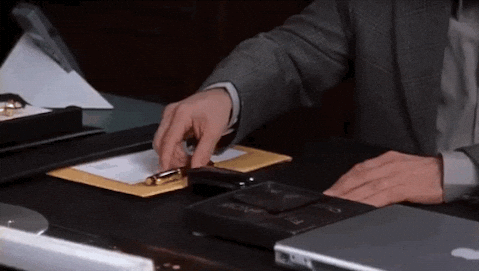 So Many Options
We all have different ideas about what makes a perfect bathroom. Some people are what you might call campers, and they take a long time whenever they enter the bathroom. They will definitely need a magazine to read!
This bathroom organizer from Amazon can not only hold your reading materials, but it is designed with the bar to hold your toilet paper. You can also throw in some towels, candles, cups or even extra rolls of toilet paper. That storage space can be used however you want to use it, or the person you are buying this gift for! Plus it has a small footprint, so even if your bathroom isn't spacious, you can still benefit from more storage.
Bathroom Organizer Details
For this bathroom magazine rack organizer on Amazon, it comes with the tray table on top that can come in handy for so many reasons. It is a walnut-colored surface and can be used to hold that glass of wine you are sipping on while taking a bath. Or the candles to set the mood for that bath. You can put a plant on there for a splash of color or even your cell phone so you won't miss any important calls (or, let's be honest, games of Candy Crush).
The bottom basket of this bathroom organizer is a great spot to store things. You can throw some towels in there to help save space in the closet or add in some reading materials for those in your family that might stay a little too long in the bathroom! The dimensions of the table are 14.6 x 7.9 x 21.5″ (L x W x H).
Great Reviews Too!
You can't beat an adorable table, but add in an organizer that has some awesome reviews also? Yeah, that is a winner in our eyes:
"Small table, great for powder room. In addition to holding several rolls of TP, we use it for paper towels, bathroom spray and a candle."

"It looks amazing and it is narrow, so it fits in my smaller hall bathroom!"
"Exactly as shown and described. Used for reading material in bathroom. Perfect fit."
Those are the kind of reviews we like to see, so make sure to purchase yours today. Also, don't bust that Christmas shopping budget and get some early Christmas presents with this bathroom organizer!
Prices are accurate and items in stock as of time of publication.