Summer may be behind us for this year, but that doesn't mean fall weather is officially here yet. Lots of places still have some pleasant weather to enjoy, or at least some colorful leaves to peep, so it's a perfect time to head out on a picnic. This illustrated lunch bag is the perfect little cooler to bring some snacks to enjoy in the park (and it's beyond adorable)!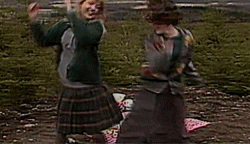 A Durable Bag
This illustrated lunch bag will not disappoint. It's durable and waterproof and the unique designs on each bag are well worth getting excited about. Not only is these bag perfect to bring on your next picnic, it can also be a perfect gift for someone on your list to use every day. It's great for for travel, as you back some beverages for the road. And of course, you can use it to pack lunch for the day and save some money by not getting Uber Eats!
Such Cute Designs
Especially when working in an office, you want your lunch bag stand to out in the refrigerator. If you give it as a gift, then your friend or loved one will enjoy having cool, reusable lunch bag waiting for them. This illustrated lunch bag is just what you need to impress your coworkers with your good taste and make it harder for anybody to "accidentally" snatch your snacks.
The bags are made from cotton and linen and measure 20*17*23cm (L*W*H). They are insulated bags that was both waterproof and wear-proof, as well as portable. They come in six different adorable designs, as the company on Amazon is offering a bear, tree, heart, snowflake, whale and hedgehog bag.
Perfect For A Gift Basket
What makes this cartoon lunch bag even better? It's the perfect start to creating an awesome gift basket for a loved one! Homemade gifts are the best gifts to give, so why not start with this lunch bag and add some items to it to make a cute gift basket for your co-worker? Yeah, I'm going ga-ga over that idea!
Prices are accurate and items in stock as of time of publication.