As our kids get older, toys are not the perfect option for Christmas presents. they once were. Or shall we say, the kind of toy they want changes—think less brightly colored plastic and more every type of electronic out there. You plan on buying them that new cell phone or new tablet, but now you have to worry about the kids leaving them all over the house and nothing ever getting charged, despite the rat's nest of cords everywhere. Worry no more, as you can include this versatile charging station that will bring order back into your house!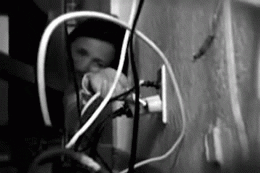 Great At Home or Office
With this charging station, you will be able to charge up to five devices at the same time. Imagine being able to just plug this in and charge your personal cell phones, tablets, wireless speakers, smartwatches and more, and all of them without jockeying for the most convenient power outlet. If you have one at the office, you can also power up your work devices easily, even if you don't have many outlets there to begin with. It only costs $30 to stop clogging up every plug in the place.
Comprehensive and Quick
Sometimes we forget to plug in our phones at night, and that leaves us with a low battery to start the new day. No need to worry, as this multi port charging station has a fix for that, too. It comes with two fast-charging ports (2.4A). This allows you to fully charge your device battery super quickly while you're getting ready in the morning. The other three ports have 1.0A and can charge your cell phone efficiently, too The ports can automatically identify different devices, so you can use all ports to charge your device.
Speaking of different devices, the charging station is compatible with any USB-charged device. This includes iPhone, iPad, Galaxy, Kindle, power bank and other cell phones and tablets. The station comes with five USB cords, which three work with Apple devices and two work with  Android devices but you can use your own cords, too.
Keep It Organized
When it comes to electronics, as useful as they can be, seeing all the charging cords all over your house or office can get annoying. That is why this charging station is great, as it's small enough to fit in a compact place to store and it makes your home or office look more clean and tidy.
Help keep your kids (and yourself) organized after all those Christmas electronics are opened and purchase this charging station before you start unwrapping all those new gadgets.
Prices are accurate and items in stock as of time of publication.