You may be in a sound sleep, but when nature calls, you answer. You rouse yourself in the middle of the night and make your way to the bathroom. Of course you don't want to go into the bathroom, turn on those bright lights, and be woken up instantly. "Why can't this toilet light up itself," you think. Well sleepy you, check this out.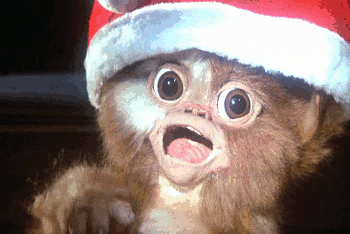 There's a motion-activated LED toilet night light will gently illuminate the way in the middle of the night and keep you from cleaning up any messes in the morning!
Bright Lights!
When nature calls in the middle of the night, most of us don't want to even get out of your comfy, cozy bed. Now you have to get up and ruin that, plus the thought of those bathroom lights shining on you is terrifying! As if the bathroom break isn't enough to fully wake you up, add in the bright lights and you might as well wake up for the day!
And if there's guys in your house, especially little ones, you probably find the occasional mess on the floor in the morning. Eek!
This LED Toilet Night Light Saves The Day
That is where this LED toilet night light comes into play. This night light will not only save you from cleaning up any puddles in the morning, but it also will help guide you during your late night bathroom trips. It's a win-win for everyone!
This light can be found on Tophatter and is motion-activated/light sensitive. It will fit any toilet. The color of the light rotates as you use it. However, you can set it directly to be blue, red, green, aqua, purple, yellow or white. It's the perfect addition to any toilet, as it stops you from stumbling around in the dark!
It stays lit for 2 minutes and each color lasts 15 seconds before switching colors. Of course, the LED toilet night light is waterproof and only works in the dark.
You won't be disappointed by the light either. On Tophatter, they have sold over 150,000 of these motion-activated LED toilet lights, so that means something. Something like: a lot of people are getting better night's sleeps and cleaner floors. Let there be light!
Prices are accurate and items in stock as of time of publication.