It's funny, it's silly, it's cheesy-in-a-good-way⁠—it's the classic novelty t-shirt. They're a timeless gift because you can find one for anyone that is just so perfect for their sense of style, whether they display old-school rock band logos or funny sayings that make you giggle-snort. This funny novelty t-shirt is the latter kind, and I think anyone you give it too will enjoy it.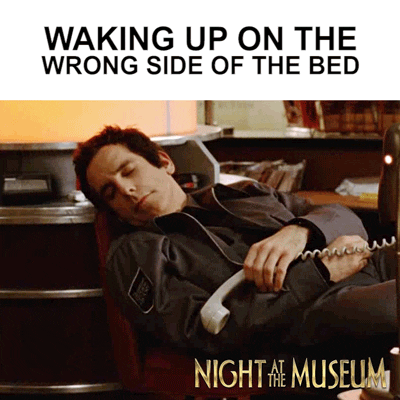 One Of Those Days
Have you ever had one of those days? You know, where you wake up on the wrong side of the bed and little grumpiness is inevitable. When and you've had it up to here with every person you encounter, whether they deserve it or not, the public deserves a (witty) warning. For those days, put on this t-shirt!
This T-Shirt Says It All
This t-shirt is the perfect way to warn people you are In A Mood. They may not happen every day, but the warning can be nice when it does happen. Besides that, the color of the t-shirt in the photo below is super cute, so that would brighten anyone's mood, right?
The shirt comes in a Small all the way up to a 3XL, but the manufacturer states that it is runs smaller than typical US sizing. To get the right fit, please choose one size bigger than you would normally buy. They come in a wide variety of colors: Black, White, Gray-Black text, Peach-Black text and Red-White text.
Get It While It's Hot
These novelty t-shirts are available on Tophatter right now for around $7. They have 4.7-star rating, so the buyers are loving it! Some of the recent reviews include:
"Hilarious T-Shirts good material used and the stenciling details are great. I've already bought more for Christmas."
"Beautiful! Thick, soft cotton and a lovely bright red. Recommended."
"Good quality. Fast delivery."
With reviews like that, why have you not ordered yours yet?
Prices are accurate and items in stock as of time of publication.