Have you ever searched for a gift that every person will love? I found it! Regardless of who you are giving this gift to, they are going to love it and it is going to calm so many nerves, because everybody sleeps, and that means everybody has to make the bed. Fitted sheets can be the worst, which is why these fitted sheet clamps are here to save the day…and keep mattress-related stress levels from getting out of control!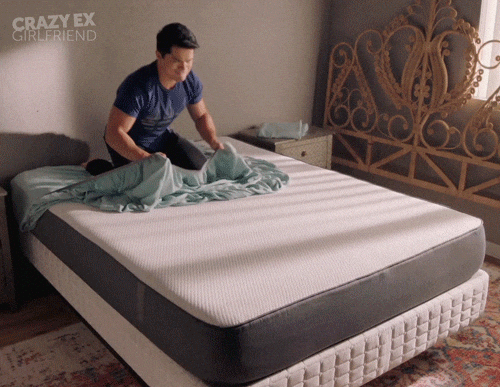 Clamp Them Down
There is one main issue when trying to put a fitted sheet onto a bed: it never seems to stay on every corner of! Whether it's when you are putting it on or sleeping and rolling around, one of the corners is going to pop up no matter what we do! It's so frustrating, especially since you sometimes have to do it every day.
No More Loose Corners
No need to fix those corners every morning when you wake up. These fitted sheet clamps are available on Tophatter and you can get all four clamps for around $8! That is a deal you cannot pass up, especially for all the stress it is going to save you.
The metal clips hook to the bottom of your mattress on each corner. That way it is securing itself onto the mattress. With each corner clipped down, that means none of them are going to shift after sleeping on it and you can wake up with the same beautifully made fitted sheet on your mattress!
Those Reviews Though!
When it comes to those reviews on Tophatter, you won't have to worry about the recipient of this gift not liking it. With over 200 reviews in, these fitted sheet clamps have a 4.6 star rating. Then add in these reviews from recent buyers:
"Heavy duty clips…works better then the regular straps you buy at the Dollar Store."
"Arrived on time. item in good condition. Installed successfully and works good. Thank you."
"Looks good. Glad to get them."
Calm everyone's nerves and order these fitted sheet clamps today!
Prices are accurate and items in stock as of time of publication.