Some buying decisions are more important than others. Choosing a mattress is one of the biggies. After all, most of us spend one-third of our lives sleeping, and we'd like to be comfortable. A good night's sleep is crucial to human health, both in the short term and in the long term.  A new mattress will run you at least several hundred dollars, so you'll want to spend your money well.
Sleep Number Beds
I've always been interested in the SleepNumber® line of mattresses by Select Comfort. That's because my husband likes a very firm mattress, while I prefer a soft mattress. With a SleepNumber® bed, the firmness on each side of the mattress can be controlled independently. You simply dial in your "Sleep Number" and the mattress will inflate or deflate somewhat. The higher the number, the firmer the mattress.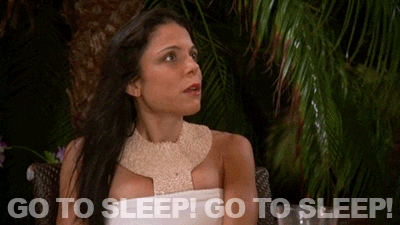 The Questions to Ask Yourself
I spoke with Kiki at SleepNumber, who asked me a series of questions. Answer them for yourself before purchasing any new mattress:
First, do you like a firm or a soft bed?

Do you have aches and pains

Do you need a base?

Do you get hot at night?

Do you tend to sleep on your side, and — if so — do you have shoulder or back pain?Do you have a maximum price?

What size mattress do you need?
Based on my answers, Kiki then said, "I recommend the King pSE. It is mid-level between soft and firm. The pSE offers great support and pressure relief for your aches and side sleeping. Also, it comes with temp-balancing properties that will keep you and hubby at an even keel. Most importantly, it will allow each of you to adjust your sleep numbers as well as provide the Sleep IQ Technology features."The price? $3,399. Ouch! On the other hand, as my stepson would say, if you amortize it out over a decade, it comes to just over a dollar a day.
What Is a "Smart Bed"?
Are you wondering what Kiki meant by "Sleep IQ Technology"? Since the invention of smartphones, so-called "smart bed technology" has emerged. A smart mattress may track your respiration, heartbeat, sleep restfulness, and pressure to determine how to give you the most comfortable night's rest. It sends the results to your phone. Other mattresses have built-in thermostats, can connect to apps that might start your coffee machine, play relaxing music, or even make the bed in the morning (sign me up for that one).
New Memory Foam  
Aside from smart bed technology, mattresses have evolved in the last decade, and memory foam has become a popular alternative to the traditional spring mattress. First developed in 1966, memory foam is wonderful for side-sleepers because it conforms to the shape of your body. This relieves stress on the shoulders and keeps your spine in alignment. The problem with traditional memory foam is that it holds heat. Now, mattress companies have developed new treatments for memory foam so that wicks away body heat so you can sleep comfortably.
Other Factors to Consider
Christian Elliott of Mattress Firm says that those who sleep with a partner should get a mattress that offers "motion separation." This is achieved with individually wrapped spring coils or pocketed coils. If coils are connected, when one person moves the entire bed moves, disturbing the other person. Memory foam and hybrid mattresses also solve this problem.  "The No. 1 cause of mattress breakdown is from salt on your skin if you sweat," Christian said. "That's why you need a mattress protector. And if you buy a mattress that wicks body heat, don't use cotton sheets. Go for Tencel sheets and protectors, or bamboo, as these are breathable fabrics. Finally, a pillow makes up 25 percent of what's touching your body as you sleep. You need good neck support, so invest in a good pillow."
The Online Mattress Revolution
As with so many other consumer products, purchasing a mattress online has become increasingly popular. You can sift through numerous brands quickly and compare features and prices, and free delivery is generally included. One of the first online mattress companies was Casper. Its bed-in-a-box mattress offers 12 inches of premium memory foam in four layers—plus zoned support for comfort and alignment — for about $985. Breathable open-cell foams have tiny pores to let hot air escape, keeping you cool at night. Casper's new hybrid mattresses have springs for additional support and coolness, plus stiffer edges to make getting in and out of bed easier.
Logan Block and his two cohorts at Sleepopolis have personally tested and reviewed more than 200 mattresses over the last 5 years. Their luxury pick, at $799 for a queen, is the Nectar mattress, which offers support for both back-sleepers and stomach-sleepers while providing pressure relief and great spinal alignment for side-sleepers. For side-sleepers with a tighter budget, the queen-size 12-inch memory foam Zinus comes in at about $354. The 8-inch Linenspa memory foam and innerspring hybrid mattress get the nod for the best-quality sleeping experience at a bare-bones price — about $180 for a queen.
Happy sleeping!
Prices are accurate and items in stock as of time of publication.
Crista Worthy writes about aviation, travel, wildlife, and more from her home in Idaho.