The first question to ask yourself before choosing a gift for your boss is the most basic one—should you do it? The answer to that depends on a number of things, including the company culture, the occasion, and your relationship with your boss. As Lahle Wolfe notes in an article at The Balance Careers, giving a gift when it's not necessary can make your boss uncomfortable and may make you look like you're trying to buy favor with a superior—and that's never a good look when you're bucking for a promotion. Some occasions when giving your boss a gift may be appropriate include gift-giving holidays, milestone life events—wedding bells or baby bottles, for example—or to recognize a special work achievement. Or maybe you were lucky(?) enough to draw your boss's name in the office gift swap. Whatever the occasion, these guidelines will help you make a good impression with a thoughtful, well-chosen gift.
Should You Give a Group Gift Instead?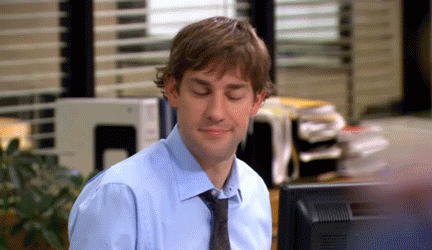 One way to avoid giving a too-personal gift is to chip in for a group gift. Check around the workplace to find out if someone is collecting for a birthday or holiday gift. If so, chip in what you can. If not, and others seem amenable, you could offer to organize it yourself. This is especially important. Of course, that really puts the pressure on you to choose the right gift. Take a deep breath—it's not as hard as you think.
How Much Should You Spend?
Deciding how much money to spend on your boss's gift is a tricky tightrope. You don't want to go overboard—or strain your finances—but you don't want to look like a cheapskate, either. The money isn't—or shouldn't be—the point, anyway. Your boss will be more impressed with the thought you put into choosing a gift than with how much you spent.
What Should You Get?
The standard guideline when getting gifts for your boss is to keep it professional, not personal. Unless your boss also happens to be your best friend, you should stick to presents that don't imply any sort of intimate personal knowledge. On the other hand, you can certainly trade on general public knowledge. If your boss is an avid golfer, for example, you might consider a golf ball and tee holder in an understated waist holder, or, if your budget is a little more expansive, a portable office putting cup set. Other suitable gifts include executive pen sets and desk toys—and of course, you can (almost) never go wrong with a World's Best Boss coffee mug.
How About Gift Cards?
Gifts that fit into an envelope can be a good choice, as long as they're for something your boss will appreciate. A gift certificate or card for a restaurant you know they frequent is a good choice, for instance—as long as you consider the amount carefully. Remember—not too ostentatious, not too cheap. Another gift that fits in an envelope—and that will show your boss you pay attention—is a donation to a charity or cause you know they care about. It's a great way to do good for you, your boss, and their favorite charity.
Are Food Gifts a Good Idea?
Food gifts are generally appreciated, so bring on the tin of homemade cookies, or the gift coffee, tea or craft beer subscription for the boss who enjoys those things. Food has the benefit of being both personal and impersonal at the same time. Of course, you should be careful about any dietary restrictions they might have, whether medical, religious, or personal.
Finally, be aware of when and how you present your gift to the boss. If it's a general gift-giving occasion and others in the office are also giving gifts, you're in the clear. If others aren't giving gifts, though, it pays to be a little more circumspect. Choose a time when few others are around. Or, find a few private moments to hand over your gift, offer your best wishes and slip away before things get awkward. Your boss will appreciate that you went out of your way to keep things low-key and professional.
Prices are accurate and items in stock as of time of publication.
Deb Powers is a freelance writer who specializes in home, education, and lifestyle topics. She draws on her experiences as a teacher, mother, grandmother, and all-around creative spirit to help others achieve their own goals.