The right concealer can brighten your face, make you look younger, and smooth out uneven spots in your complexion. It's one of the most important makeup essentials. Finding the right concealer can be complicated, however, and buying the wrong one can be an expensive mistake. Are you tired of throwing out concealers that didn't quite do the job? I talked to Maria Lent, who shares her passion for makeup on the Facebook page Plain Old Jane Does Makeup. She had some tips on how to choose the right concealer—and apply it correctly.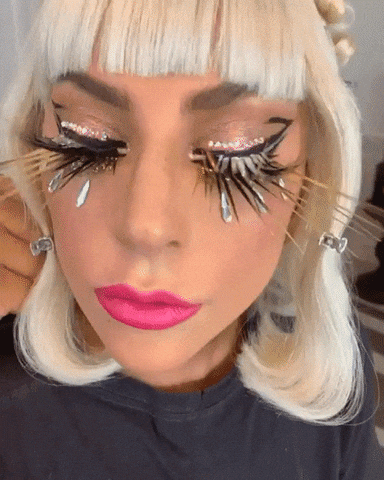 How Important Is Concealer When Doing Makeup?
Some folks will have you believing that you can't even think of putting on makeup without concealer. Not so, says Maria. "Whether or not concealer is important depends on your skin," she says. "If you have dark circles or blemishes, often foundation can't cover them, so getting the right concealer can help your face look flawless."
And you don't have to confine the concealer to just the under-eye area. You can use it anywhere you need a little extra coverage, if you've got the right shade. And if you've got great skin—and know how to apply it well—you can even get away with applying just a little bit of concealer instead of a full face of makeup.
What Should You Consider in Choosing the Right Shade of Concealer?
Not surprisingly, your skin tone is a major factor when you're deciding on a concealer, but it's not the only thing to think about. Maria recommends picking a concealer that's "a tiny bit lighter" for under your eyes, and in the same shade as your foundation for covering blemishes.
When it comes to skin tone, though, "It helps to know what undertone your skin has as well," Maria told me. If your skin tone is cool—silver jewelry looks better on you—choose concealer with a rose or pink undertone to add a bit of color. If your skin has gold or yellow undertones, though, concealer with too much pink can leave you looking a little gray. Look for shades with a hint of peach or gold to them to make the most of your naturally warm coloring.
If you're really not sure, you can pick up an inexpensive assortment of concealers in different shades and play with them until you find the ones that look best with your skin tone. It's also important to consider exactly what you want your concealer to do. Here are a few more quick tips to consider.
Hide Dark Circles
The raccoon look is just not attractive on anyone—and it's one of the biggest reasons that people turn to concealers. The lighter-than-your-foundation rule generally applies, but the color of the circles makes a difference. If you get bruised-looking circles with blue or purplish undertones, choose a concealer in a warm shade that's a little lighter than your foundation. If the circles have a browner tone, look for concealers in the peach or salmon range.
Our picks:
Camouflage Blemishes and Red Spots
If you're trying to hide reddish blemishes, or want to cover up a bit of rosacea, try a dab of green concealer. The color will neutralize the redness and help even out your skin tone before you apply foundation.
Our picks:
Hide Dark Spots and Freckles
Cover darker blemishes—brown freckles, age spots, and the like—with color correctors that have a peach or orange undertone, blended with your usual concealer.
Our picks:
What's the Best Kind of Concealer to Use?
That depends on what you're trying to do with your concealer. No matter what you're trying to accomplish, though, you're looking for a product that feels creamy and smooth, not oily or cakey. Maria's favorite everyday concealer is Catrice Liquid Camouflage, which is also available in a waterproof, high-coverage version. If you're looking for stronger color correction, Catrice also has a Color Correction Collection with the five most needed shades of concealer—and they're vegan and cruelty-free.
What's the Best Way to Apply Concealer?
Clean fingers are great—but if you're a klutz like me, the result is often a poke in the eye with a newly manicured nail. In that case, you can choose from a bunch of different applicators to help you dab, smooth, and blend your makeup to your heart's content. Teardrop blending sponges are ideal—the pointy end is a great dabber, and the round end does a lovely job of feathering the edges of your contouring so that it blends perfectly.
As for the how of it:
Start with clean skin.

Apply moisturizer—and give it a little pat to sop up any excess before you apply the concealer.

Dab the concealer onto the problem area—not too much!

Feather and blend with your fingertips until you can't see defined edges. Make sure you get that concealer alllll the way up to your lower lashes, to really cover those dark circles.

Dust with a little bit of setting powder to keep the concealer in place. Brush away any loose powder.

Apply foundation over the concealer.
That's it. Lastly, I asked Maria if she had any final bits of advice, or a pet peeve she wanted to share. Sure, she said. "A little goes a long way. Have you ever seen some of those makeup gurus on YouTube put concealer all over their face? It's just not necessary and often leads to a gooey, caked-up mess."
Prices are accurate and items in stock as of time of publication.
Deb Powers is a freelance writer who specializes in home, education, and lifestyle topics. She draws on her experiences as a teacher, mother, grandmother, and all-around creative spirit to help others achieve their own goals.