The holiday season is upon us and that means good times with family and friends. Fun Christmas traditions you do every year bring extra magic, and this is just about my favorite one—when everyone in the family wears new matching Christmas pajamas on the big day to those presents. Because let's be real, is there anything more adorable than the whole fam in coordinating festive pjs?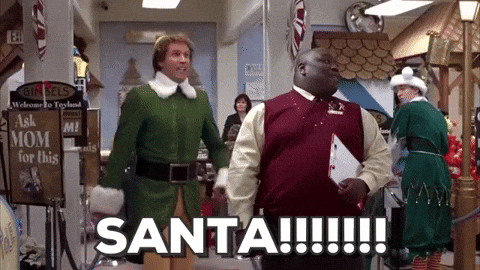 Ho, Ho, Ho!!!
Waking up on Christmas morning and opening the presents together as a family is the most fun morning of the year. Kids love digging into their goodies, and parents like seeing and photographing the kids' joy at all the gifts under the tree (especially when you smartly kept to your Christmas budget when you bought them). Make those Christmas photos even more memorable this season by purchasing some adorable Christmas pajamas, and you'll be going awww for many years to come! Even better, you won't break the bank when purchasing them, as they range from $17 to $28 for each set.
Ho Ho Whole Family Looks Cute
These matching Christmas pajamas will have the whole family celebrating in stylish comfort. The pajamas are 100% cotton and leave you enjoying a warm, excellent quality fabric. They are offered in two different styles, which include the red-striped pajama bottoms with a Santa Claus red shirt or the green-striped pajama bottoms with a reindeer green shirt.
With this set, you will want to order each person's Christmas pajamas separately. They come in sizes that will fit everyone on, so don't worry about anyone feeling left out. They are great for that Christmas family photo or keeping a family tradition alive with holiday pajamas.
Highly Recommended
Since you are truly only getting one or two days use out of them, you want to make sure you are getting some high-quality pajamas, right? That is where the reviews come in handy and it looks like Bekki is very happy with her purchase! She said, "Super cute! Super comfy!! Fun for the whole family! These pjs are a great product for the money. I can hardly wait to wear them for Christmas / Christmas morning! I already washed and dried them and they did not fade or shrink! Highly recommended."
With a backing like that, I think it's safe to say you need to start this cozy new holiday tradition with your entire family!
Prices are accurate and items in stock as of time of publication.