You whip up the dough for your favorite cookie, but then it sticks to the pan while baking. You thought you were safe because you sprayed the pan with cooking spray, but sometimes that effects the results and sometimes, your treats stick anyway. Unbelievable, right? This doesn't have to be you ever again thanks to these amazing silicone baking mats.
These are a perfect addition to the kitchen of any baker, because silicone baking mats are more nonstick than anything that's ever been in your oven before. And bonus! This one comes bundled with a baking sheet and a silicone oven mitt.
Foodies Will Love It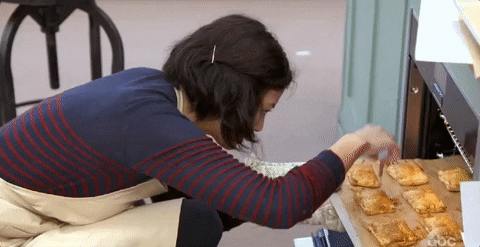 If you have a devoted cook or foodie in your life, this silicone baking mat bundle will definitely make them happy. Heck, even those people who are just trying to discover their inner cook will love this silicone baking mat bundle. Knowing your baking efforts definitely aren't going to stick provides a big confidence boost to a new chef
The bundle includes a 13″ x 18″ baking sheet, a silicone baking mat the same size, and a silicone mitts. No one wants to burn themselves when removing the baking sheet from the oven. How does no burned cookies and no burned fingers sound?
Safe All The Way Around
The liner will change the way you bake, because they are a professional-quality tool that home chefs can finally have in their own kitchens. The silicone baking mats eliminate the need to cut foil or parchment paper to line the pan each time you bake and the need to grease sheet pans. They're so nonstick, it will blow your mind. The old Teflon-coated baking sheet in your cabinet cannot even compete.
These mats are versatile and can be used from pastry baking, making cookies, baking rolls, or even roasting vegetables. What makes them even better? They are oven- and dishwasher-safe and the oven mitts can withstand up to 500 degrees F. That makes cleanup even easier, too.
Perfect As A Gift
Here at Gift Happy, we are always hunting for gift ideas that will make the person receiving the gift absolutely delighted, and these silicone baking mats from Tophatter are such a game-changer for cooks, we know they fit the bill.
And let's take a moment to appreciate the price. You can order one for around $8 and make the chef friend in your life very happy. The bundle is also a great wedding gift or a birthday present for your loved one who already likes to bake or who is just learning. From Christmas to a housewarming present, if your giftee  can't go wrong with this silicone baking mat bundle!
Prices are accurate and items in stock as of time of publication.