Most of us are spending a lot more time around the house because of the COVID-19 pandemic. We're working from home or just being asked to stay home and self-quarantine. Yes, your same four walls can get old very quickly, so our streaming service accounts are getting overworked this past week. Netflix and Hulu, save us!
Sitting on the couch and streaming with your phone may be causing you arm or neck pain, or at least be keeping your hands annoyingly occupied. Sound uncomfortably familiar? Check out this flexible phone stand! It's slightly wacky looking but so genuinely useful, you won't even care.
Keeping It Comfortable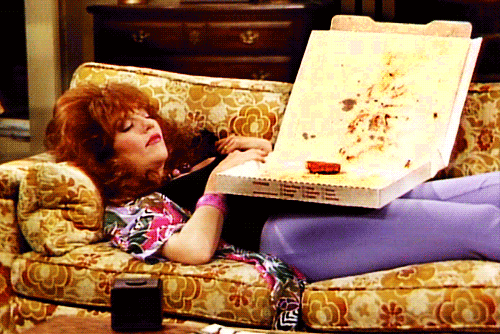 While you may be spending a lot of your time trying to keep the kids busy and still learning, you're earning a break from everyone and everything. A good way to do that is logging into your streaming account and bingeing some of your favorite shows and movies. Cuddling up on the couch can be fun, but after a while our body can start to ache, especially our necks if we're constantly looking down. That is where this unique flexible phone stand is perfect.
You can wind it around almost anything to bring your phone directly to eye level, or even wear it around your neck. Your screen goes wherever your eyes go with no strained neck and your hands are free to do other things.
What Are You Binge-Watching?
Speaking of streaming, what are you binge-watching these days? When you've finished cleaning your whole house and trying to cram some learning into your kids, it's time to sit down and watch some sweet TV. If you've exhausted your to-watch list already, here is a list from the Los Angeles Times with 51 shows you should be binge-watching right now. If the coronavirus has you crazy stressed out, Vulture released this list of comfort shows to make you feel better during a chaotic time.
A Flexible Phone Stand For Your Neck
This flexible phone stand, it has a cushioned handle that wraps around your neck or stomach. It's fully adjustable to hold your device at any angle and can fit devices from 3.5 inches to 6.3 inches and measures about 30 inches in length. You can also get this phone neck stand in four different colors: black, blue, white and pink. That means a color for everyone in the house. Add some headphones, and you can all watch in peace! Wouldn't it be great to have a break from kids' TV?
With so many worries in the world right now, don't worry about hurting your neck while trying to relax on the couch. Get this phone neck stand and binge-watch in comfort!
Prices are accurate and items in stock as of time of publication.