In recent years, we have all heard more and more talk about climate change and the issues affecting our environment. We all want to make sure we have a world for everyone to enjoy for, many years to come. One way we can help is to make sure we reduce our carbon footprint in big ways (like buying a more fuel-efficient or hybrid car, reducing food waste, and cutting back on landscape water usage) and small, like choose reusable rather than disposable everyday items. If you throw away a lot of plastic cutlery at work lunches and barbecues every year, check out this lightweight, reusable bamboo cutlery.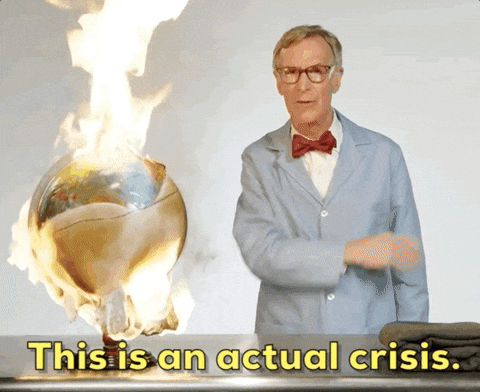 Practical and Stylish
For this reusable bamboo cutlery, not only is it eco-friendly but also practical and stylish. It is made from 100% natural bamboo with non-toxic white painted handles, so helping reduce your carbon footprint. The cutlery fits perfectly in your bag, so it is ideal for travel, camping, picnics, hiking, or even for lunch boxes. They also fit perfectly in your desk at work, so no need to use plastic silverware every day.
Great Shopping Deal
We are giving you a great shopping deal with this reusable bamboo cutlery from Amazon. Each set contains three pieces: a serrated knife, fork and spoon. You will also receive a fun, bright cotton case to carry each set in. As amazing as that sounds, you get four sets in this deal and it all comes to around $16 on Amazon! I mean, how great of a deal is that?
Savings For Years
If you don't think $16 for the four sets is a deal, imagine this. You will cut the costs of spending money on plastic silverware to eat your lunch at work or at picnics or camping. This reusable bamboo cutlery is strong and durable and will be good for years of use. Plus, when it eventually reaches the end of its long life, it's biodegradable. That means spending $16 once, as compared to the costs of plastic silverware for that same amount of years!
Not sure this is right for you? No need to worry, as you can purchase it and the seller gives you a 100% satisfaction guarantee and will exchange or refund within 30 days of purchase! Safe buying and helping do your part to save the environment!
Prices are accurate and items in stock as of time of publication.