We have all been there before. A new year starts and we are determined to live by our new mantra: New Year, New Me! While it may stick for some of us, others are struggling to exercise, eat, sleep, and work better when February hits.
To help some of those wellness goals stick, as we found a great deal for you to check out. This smartwatch will help keep you motivated in 2020! Even better, you can purchase it for around $48, as opposed to $150+ for many smartwatches, so you'll off the new year with a smart purchase!
Use This Smartwatch Anywhere
This KingWear GV68 smartwatch is one you can bring it with you everywhere, from sleep to the shower to the gym. If you are one of those people that likes to exercise at the office, then make sure you count all those steps while wearing your new smartwatch. Maybe you like to get in that daily exercise by going for a swim? Don't worry, this new smartwatch has a waterproof function!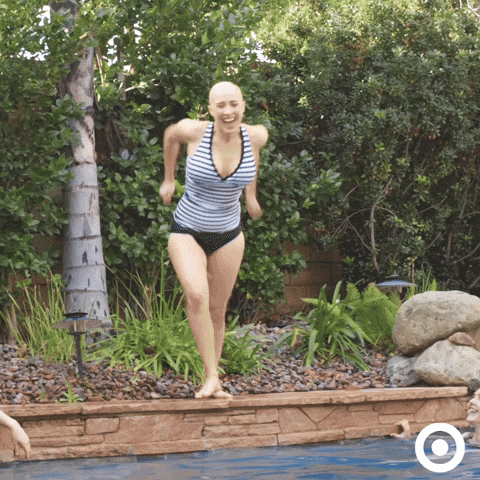 You can wear the smartwatch all day also, as the pedometer will help track your steps all day long. And keep it on at night, as the sleep monitor will help to carefully monitor your sleep quality. Feeling tired all day? Maybe you aren't sleeping as well as you think you are, so this device will help!
Get Moving!
While some of us enter the new year wanting to find a new daily calm in their lives, others want to keep it moving! We may think we move enough throughout the day, but this smartwatch will keep you on task. by setting up the sedentary reminder, your watch will tell you when you are being lazy and need to get up and move around!
The Details
Your new smartwatch from Tophatter comes with Bluetooth 4.0 and allows you to connect it with your mobile phone using their app. It features a 1.54 inch TFT screen with 240 x 240 pixels. This is a great screen size with a high definition picture displaying that gives you a great experience.
Want notifications to come right to your smartwatch? With Bluetooth calling, you see the name of the caller right on your watch, as well as phone call reminders. Don't miss any other notifications, as your Facebook, Gmail, Twitter, and Wechat notifications will come through the watch also.
You won't want to miss this great deal to start 2020! With your Tophatter purchase of around $48, you get the KingWear GV68 Smartwatch, one USB charger and the user manual (for those not completely tech-savvy)! With a deal like this, you won't want to miss out!
Prices are accurate and items in stock as of time of publication.