While there are many things you can do at home to stay busy and be productive during the coronavirus pandemic, sometimes you just need to have a little fun. One way to do that everyone from Boomers on down could enjoy, is break out a stereo turntable. Yes, vinyls are making a comeback, so what better way to enjoy some time in your house than breaking out into a dance party?
The Rebirth of Vinyl
You can say these stereo turntables have been playing a big part in the rebirth of vinyl. The Standard reported that for the first time since 1986, vinyl was more profitable than CDs. It makes sense, as more and more people are downloading or streaming their music nowadays, and vinyl was always the collector's medium of choice. Records have always been fun, and now they're cool again, so sit back and enjoy some of your favorite music on vinyl.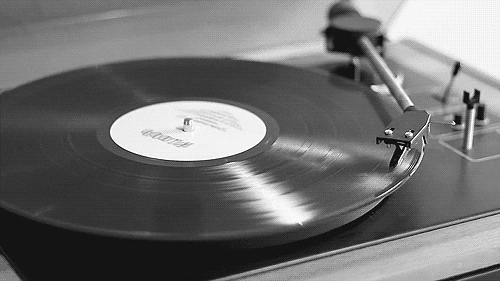 The trend has been slowly building, according to Loudwire Magazine. The Recording Industry Association of America released their music revenues report in July 2019. The report showed that CDs had made $247.9 million on 18.6 million units, so about $13.34 per unit. For vinyl, they made $224.1 million on 8.6 million units, so about $26.06 per unit. Vinyl definitely closed the gap on the amount of money made, but definitely kicked butt on pricing per unit.
Get Yourself Into Vinyl
That means it's time to start enjoying some vinyl yourself (or bring out those old records you've kept in storage)! This Audio-Technica AT-LP60 stereo turntable is the perfect way to enjoy yoru old classics. It has a fully automated operation with start, stop and tone arm lift buttons. You can toggle between 33 1/3 and 45 RPM, as well as 12″ and 7″ records.
This stereo turntable operates on 120V AC. With purchase, you get two output adapter cables (dual RCA female to mini-plug male and dual RCA female to mini-plug female), 45 RPM adapter and removable hinged dust cover.
Great Sound; Better Reviews
While the sound may be great on this stereo turntable, the reviews happen to be even better. As of this writing, there were 16 reviews for the turntable and it had 4.6 stars out of 5. One recent buyer said, "Great deal on a pretty darned good turntable!"
You may be told to stay inside your house right now, so why not sit back (or get up and dance) to some music? Dig your faves out of the attic or pick up some new old albums for a steal on Ebay. The songs you love will be an even a better experience played on your awesome new stereo turntable!
Prices are accurate and items in stock as of time of publication.