Valentine's Day may be past us, but is there ever a bad time to show someone you love them with something shiny? We obviously don't think so, which we have to point you toward this sweet pearl and sterling silver ring.
Not only will you get this beautiful ring, but you can it for cost of only $14! If you've ever pearl parties on Facebook, where just the pear itself can cost $20 before it is set in jewelry, you know what a killer deal this is.
Subtle and Lovely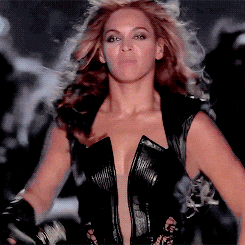 It's easy for gaudy, statement jewelry to catch your eye, but how often do you actually wear mega bling? In real life, rings can seem too big for your hands and earrings too dangly for their ears.
While some people can pull off that much look every day, a lot of us aren't into it. That's what makes sterling silver pearl ring from Tophatter so perfect. It is a beautiful, classic ring and will look very exquisite on your finger without being so over-the-top you feel like you have to safe it for a special occasion. It's simple, but so pretty it will still get noticed!
One For Everyone
While jewelry and flowers are popular gifts on Valentine's Day, why do we have to limit ourselves to one day a year to give something sweet to one favorite person? A little something special like this sterling silver pearl ring is the perfect gift idea for any time of the year. Sure, treat your sweetheart, but treat yourself and your best friends, too! This ring sells for around $14 on Tophatter, and that's affordable enough to buy one for yourself and then get one for your BFF!
The Details
This sterling silver pearl ring comes in sizes 6, 7, and 8, and features a cultured freshwater pearl set in 925 sterling silver flanked by six sparkling cubic zirconia. It's a timeless, elegant design made affordable enough to enjoy day in and day out.
The time is now to get this great jewelry deal from Tophatter, as you don't want to miss out on a great opportunity to make someone (or yourself) in your life very happy!
Prices are accurate and items in stock as of time of publication.