Between COVID-19 stay at home orders, the changing season, and the need to find some daily calm, many of us are leaning into spring cleaning around the house. If you're on the spring cleaning train, you're probably struck by the urge to up your organization game and make better use of your space, and you need to snag this trash bag hanger for your cupboard?
Great Way To Save Space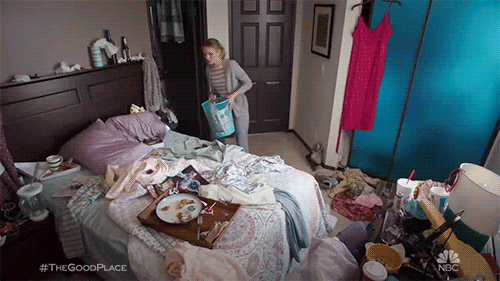 While Good Housekeeping is giving us many ways to organize the house and save space along the way, how simple is this one? This trash bag hanger can easily be hung over the cupboard under your kitchen sink and collect the trash. Or put two of these hangers and one can be for trash and the other for recycling. These trash bag holders can hold up to 10 pounds and there is no need for screws or installation. It is a great way to get rid of those bulky, dirty garbage cans taking up all that space.
Get Many Uses Out Of It
Besides being a great way to gather trash for the house, these trash bag holders can also be used in the kitchen, bathroom, garage or while you are camping in the RV. What makes it even better? We all get those plastic bags from the grocery store. Put them to good use and start hanging them from this contraption. Cutting up vegetables for dinner? Hang this on the counter with a plastic bag attached. Then you can wipe the mess right into the plastic bag.
Sometimes it is the little things, as this can also be for your husband and his workshop. Hang it on the workbench and when he is sweeping up his mess, he can easily throw it away using this trash bag hanger. With 4.2 stars out of 5 for reviews, you are going to want to get a couple of these for your house!
Prices are accurate and items in stock as of time of publication.