A lot of women love, and I mean LOVE, receiving jewelry as a present. When you are in need of a great gift idea, that's pretty, feminine, and timeless but you don't want to break the bank, may I suggest this trendy new pearl ring? The unique design of this pearl ring will make it the talk of the night when she puts this on her finger, and you'll be able to afford that night out, as it comes in around $8!
Unique Design
This pearl ring is definitely unique in the design. Besides the pearl, which is made from clear cubic zircon, the ring features the leaf design on top of the pearl. The base of the ring is made from copper metal and comes in three different colors: rose gold, gold and rhodium. The pearl size is 12 mm and the ring weighs 3.6 grams. It comes in US sizes of 6, 7, 8, 9 and 10.
The ring will arrive from Amazon in velvet pouch. The pearl ring will be vacuum-packed, which guarantees the ring will not be damaged during shipping. Besides the high-quality shipping, it will also arrive quickly with the fast shipping the vendor provides.
Great Reviews
I know what you are probably thinking. A ring for $8? Yeah, it's gotta be bad quality to  be that cheap. But these reviews should convince you that this pearl ring will not disappoint. It will make someone very happy and that can be seen in the reviews from a couple recent buyers:
Tatiana said, "Glad I have it" and it's a "nice ring, unusual design."
Mohamad purchased the rose gold ring and stated it has a "nice finish" and that it's a "classic" ring.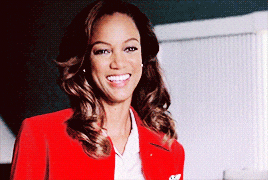 Trust those reviews and purchase yours today! Heck, for only $8, make sure to buy everyone one of these rings!
Prices are accurate and items in stock as of time of publication.