This has been a heck of a weird year, and for a lot of us, online retail therapy has become a big hobby. I've found plenty of fun, if sort of useless things to buy . And though I may not strictly have needed this stuff, it brought a little joy and happiness into my life or as silly gifts for loved ones. My favorite find so far? Corgi butt pillows fit that description perfectly, because how can you pass on buying these?
Corgi Butts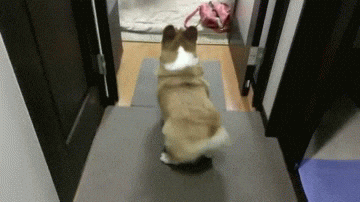 Look at that cute, little booty! How can anyone not fall in that when they see that? Now you are telling me I can get that on a pillow and have them on my bed or couch whenever I want? Yeah, I would be one of those people saying these pillows are useless things to buy, but they would bring me so much joy. With as terrible as 2020 has been, we all need to find something that makes us smile!
Not Just A Pillow
Besides the corgi butt pillows being adorable, they are also multi-functional. Not only can you rest your head on these adorable pillows, but they can also be used as hand warmers. The pillows come with holes on the side, which are a great way to place your hands inside the fluffy pillows and warm them up during those cold, winter months.
Definitely Useless Things To Buy
I am not saying everyone needs a pair of these corgi pillows. However, if you are a corgi or dog lover and in need of some extra pillows for around the house, these are it. They are 15″ in size and made of plush material. With the paws added onto the pillow, how could anyone say no?
They may not be for you, but someone in your life would enjoy these pillows. It's time to say you deserve to buy some useless things in your life and share them with loved ones!
Prices are accurate and items in stock as of time of publication.